Moravian Crystal Company Inc.
The idea of modeling local collectibles in 3D Crystal images evolved over many years. Trial and error, experimenting with different modeling techniques and the talent of B Tunde Adeyemi, were combined in creating the three piece 250th Anniversary Collection.
The Love feast, the Moravian Star and the 1788 Bethabara Church, are all designed with the unique Moravian "Bonnet" or eyebrow" arch seen at the entrances to Moravian churches and homes. Other pieces in the collection will be released from time to time.
The founding of Moravian Crystal Company was inspired by a tableau of the beloved Moravian Lovefeast service created with love and care by the late  Pastor Don Winters. His kindness and passion for the ministry was shared across many disciplines;
...this is the one we will always remember...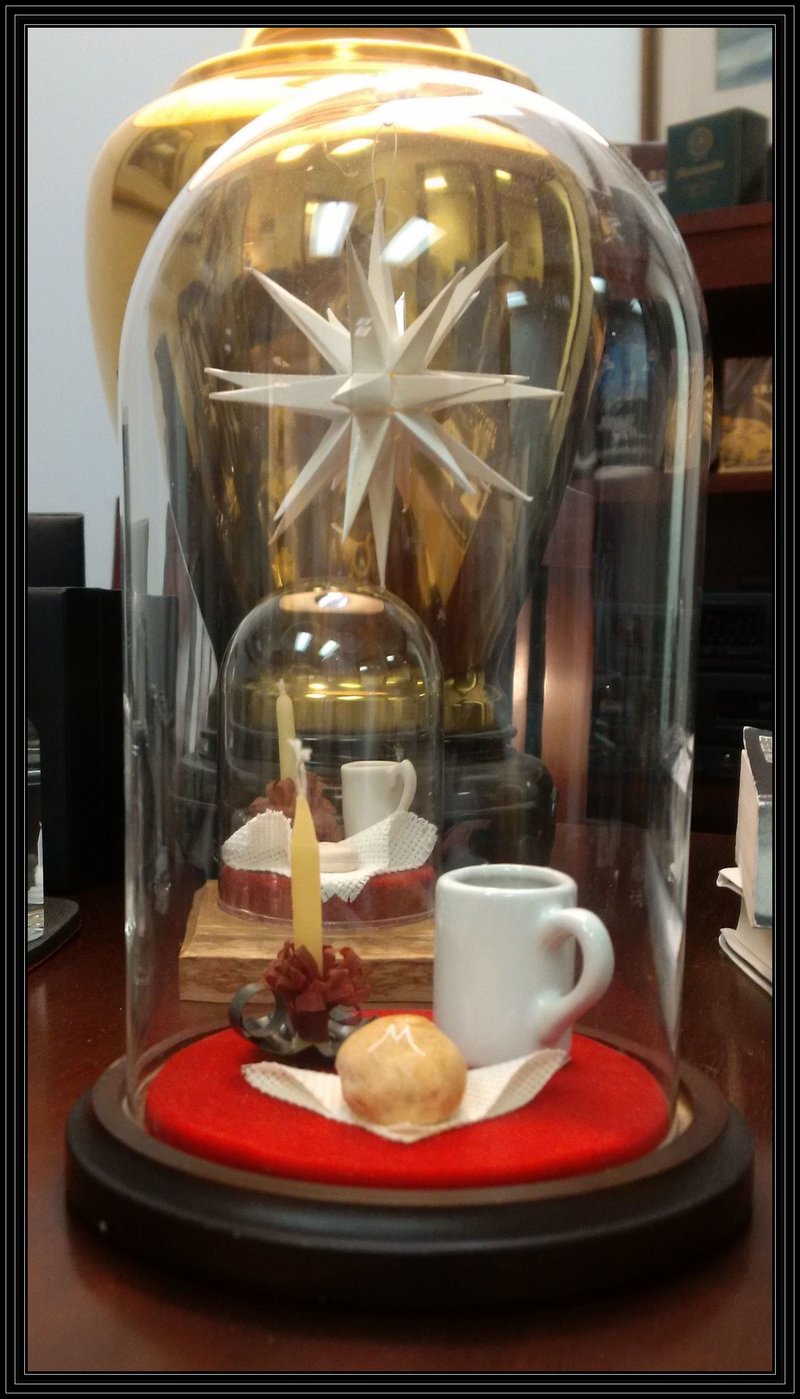 Moravian Crystal Company, Inc. is based in Winston-Salem, North Carolina. The creative content and the 3D modeling are designed locally and are inspired by simple images of the day to day life of the Moravian way.
Moravian Crystal Co. was founded to provide wonderful gifts that celebrate Moravian history, heritage, culture and tradition. All products are designed in Winston-Salem. 
Moravian Crystal Company Inc.  
Two Hundred and Fifty years ago, a simple way of life was brought into this region by a band of believers and established the Moravian history, tradition and culture we celebrate today.
Moravian Crystal Company is pleased to present a collection of elegant renderings, highly detailed and produced in 3D laser engraved imaging into optical grade crystal. This unique collection incorporates the Moravian "Bonnet" or "eyebrow" arch seen at the entrances to Moravian churches and homes.                  
Each crystal weighs approximately one pound and measures 2" x 2" x 3.25" and are presented in a quality gift box. The first three items in this collection are:
Love Feast  A beautiful representation of the age old tradition, the Moravian Love Feast. Captured in crystal, the level of detail includes the lighted candle, the wisps of steam rising from the coffee, the "M" on the Moravian Bun, and the fold in the napkin. (the M is an upside down W as in Winkler Bakery)
Moravian Star  The multi-pointed Moravian Star dating back to the 1830's is captured in detail. More than just a beautiful decoration at Christmas, the Moravian Star is a constant reminder of God's gift to the world.
1788 Gemeinhaus at Bethabara  The first Moravian church built in this area is presented in miniaturized detail beneath the floating Moravian Star.
Thanks to John Golden of N2 Publishing for these photographs and all product photographs.  
johngraygolden@gmail.com (843) 364-3361  
Home Page composite photograph by Jay Sinclair
© 2016 Moravian Crystal Company Inc.  All rights Reserved